todaees i didnn't go tuu church. imma bad
catholic =(( my dar` doesn't like that. hmmm. oh yeah
todae lunch e
whole family got togetherr.
we ate at a thai chiinese restaurant. i tried e tom
yum soup. a tiiny teeny lil bit. it burnedd mah throat and
tongue. lols. okiies. as promised. e pics wit gloria ytd.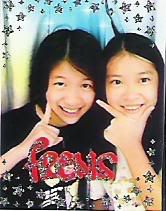 wehees =))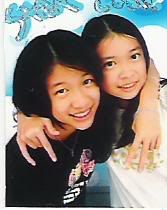 avril rox!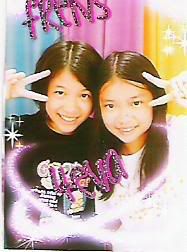 so siann
i bought e tix!
still got 2 moree but 1 we look silly in it and
e other one dunno why got prob scannin it in. lols. cheers!